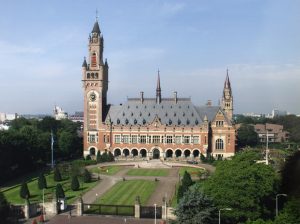 The Law of the Sea claim the Philippines commenced against China in 2013 came to an end last week with the award from the UNCLOS (UN Convention on the Law of the Sea) tribunal. The award was a setback to the expansive claims by China in the South China Sea (though the Tribunal made clear it had no jurisdiction to determine the sovereignty claims asserted by China or any other country).
A number of conclusions were reached by this UNCLOS panel.   First, with respect to the historical rights China claimed through the 9-dash line (China has never made clear the actual claims arising from the 9-dash line), the Tribunal acknowledged the historical claims of China but as Taylor Fravel suggested, "the tribunal reasoned that whatever historic rights or high-seas freedoms China enjoyed were "extinguished" when it acceded to the convention."
Second, the Tribunal set out a 4-part test to determine whether a 'feature' – rock, or protruding reef, or islet, is an island thus providing for expanded maritime rights.  The Tribunal utilizing this newly enunciated test rejected that any features in the Spratly Island chain brought with it a 200 mile exclusive economic zone (EEZ), as opposed to a 12 mile maritime territorial limit.  This ruling is likely to have a significant impact on a variety of maritime claims asserted by other states. It also would suggest that Mischief Reef, part of the Spratly Islands and where China has carried out reclamation work, is located within the EEZ claimed by the Philippines.
Finally, the Tribunal acknowldeged that the Philippines held EEZ rights in the Scarborough Island's Second Thomas Shoal, where China has denied access to Philippine fishing boats.