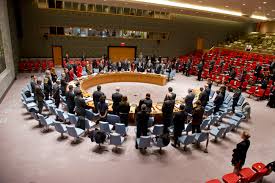 Here at Rising BRICSAM for some time now we've been concerned with Global Summitry, and summitry more generally. While Rising BRICSAM was born some years ago concerned with the emergence of new energetic emerging market actors – the BRICs, then the BRICS, and more – Rising BRICSAM has remained focused on all the 'Influentials' in global governance. As part of that focus we have sought to describe, examine and evaluate the effectiveness of the variety of states, institutions and now non-state actors (NSAs) that form the architecture of global order governance.
Under the umbrella of the Global Summitry Project (GSP) we have over the years launched a number of initiatives: the Global Summitry Reports (GSRs), Spotlight, China Perspectives and our most ambitious project the Oxford University Press journal, Global Summitry: Politics, Economics and Law in International Governance.
The Global Summitry Archive
And it is with great pleasure now that GSP announces the launch of the Global Summitry Archive (the Archive). This Archive aims to collect, preserve and make publicly available all information and the websites related to global summits.