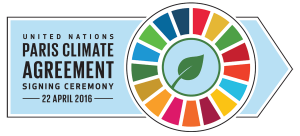 At Oxford's, Global Summitry: Politics, Economics and Law in International Governance, I was lucky enough to sit down with David Victor to talk about climate change. David is a professor of international relations at the University of California, San Diego (UCSD) and the director of the School's Laboratory on International Law and Regulation. He has been a contributor to the UNFCCC's Intergovernmental Panel on Climate Change (IPCC).  He is one of the leading political scientists examining the consequences of climate change on global politics.
This interview with David examines the complicated requirements for the transition to a low carbon economy. David discusses questions of fossil fuel pricing, the role of coal and carbon capture and storage (CCS), and the impact of innovation on the road to deep decarbonization, the adequacy of today's electric grids and the consequences of the Trump Administration's decision to withdraw from the Paris Accord. 
The Global Summitry's podcast is Episode 12 in the podcast series: "Climate Change Policy in the Aftermath of the Paris Accord". It can be found at Oxford's, Global Summitry and also at iTunes and Soundcloud.
Image Credit: un.