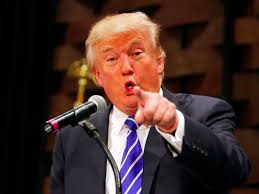 It is evidently a result of the distemper of our immediate circumstances – brought on by President-Elect Donald Trump about to become President of the United States – that my colleagues are not unreasonably contemplating alternatives to the current Liberal Order.  Being apocalyptic is in; optimism out.  As my Cornell colleague and political economist friend, Jonathan Kirshner recently wrote in an article in the Los Angeles Review of Books: 
And so the election of Trump will come to mark the end of the international order that was built to avoid repeating the catastrophes of the first half the twentieth century, and which did so successfully — horrors that we like to imagine we have outgrown. It will not serve us well.

We have lost, we are lost. Not an election, but a civilization. Where does that leave us? I think the metaphor is one of (political) resistance.