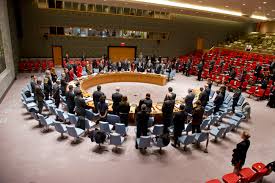 Here at Rising BRICSAM for some time now we've been concerned with Global Summitry, and summitry more generally. While Rising BRICSAM was born some years ago concerned with the emergence of new energetic emerging market actors – the BRICs, then the BRICS, and more – Rising BRICSAM has remained focused on all the 'Influentials' in global governance. As part of that focus we have sought to describe, examine and evaluate the effectiveness of the variety of states, institutions and now non-state actors (NSAs) that form the architecture of global order governance.
Under the umbrella of the Global Summitry Project (GSP) we have over the years launched a number of initiatives: the Global Summitry Reports (GSRs), Spotlight, China Perspectives and our most ambitious project the Oxford University Press journal, Global Summitry: Politics, Economics and Law in International Governance.
The Global Summitry Archive
And it is with great pleasure now that GSP announces the launch of the Global Summitry Archive (the Archive). This Archive aims to collect, preserve and make publicly available all information and the websites related to global summits.
Given the rising importance of digital communication, governments and intergovernmental institutions are increasingly using websites as their primary means for disseminating information and the research required for international policy making  for the conferences and summits held. There is, however, a lack of a centralized depository to capture and preserve content that has been published online. Until now.
The Archive has been created to serve as an unofficial secretariat for all digital content related to global governance with a two-pronged focus on: preservation and accessibility. With respect to preservation, the Archive aims to collect – as completely as possible – all online information related to global governance. Then with respect to accessibility, the Archive will remain publicly accessible and is designed to accommodate keyword searches allowing users to quickly find the information they are looking for.
Using Archive-It, a web-archiving service provided by The Internet Archive, GSP has successfully preserved 125 websites containing over 3 million documents. The collection will continue to grow as more websites and content is published online.
The Global Summitry Project welcomes feedback and suggestions. If there is a website we haven't captured that you think we should – let us know. In particular we will continue to consider the capture of sub-state and non-state actor websites.
Determining the Scope of the Archive
This Archive aims to preserve the global order architecture and documents of websites related to global governance institutions.
Immediately, global governance institutions include meetings and summits, treaty organizations and multinational interest groups which facilitate the coordination between states and the maintenance of an international global order.
We divide the captured content into four broad categories:
Formal

Informal

Multilateral

Regional
The first two categories, Formal and Informal, consist of websites of conferences, meetings, or institutions that are global in scope and systemically important. Formal would include the Bretton Woods and UN systems. Informal institutions reflect leader-driven institutions that include a host of global order institutions such as the G7, G20, BRICS, and many more.
The final two categories, Multilateral and Regional, are sub-global in scope. The Regional category contains meetings and institutions with a geographically defined focus. It includes the European Union, Pacific Islands Forum, African Union, etc. The Multilateral category pertains to sites between geographical regions and this category includes Asia-Pacific Economic Cooperation (APEC), Asia-Europe Meetings Summits (ASEM), and many others.
None of this activity would have been possible without the original donor support.  Funded initially by OpenText and subsequently the Jenkins Family Foundation, GSP is a wide-ranging initiative with an aim to document, analyze and evaluate global governance in all its complexity while making the resultant knowledge, research and information readily accessible to audiences around the globe.
This Archive was developed in collaboration with University of Toronto Libraries and the Internet Archive. Give it a try! 
Image Credit: the conversation.com